Single Hole Tungsten Carbide Rod with Various Sizes
Material description
The grade of YF06 is suitable for machining composite materials, such as aluminum magnesium alloys, plastics, reinforced plastics and carbon fiber, iron-based alloys etc. it is recommended for making big PCB drills of Φ3.2-6.3mm, micro drills of Φ0.8-3.2mm, micro milling tools and reamers etc.
1. Material includes ISO K10, K20, K30 and K40F and produce all kinds of unground carbide rods and milling cutting blanks ISO h6.
2. Undertake orders of non-standard sizes at customer's requests.
Our Packing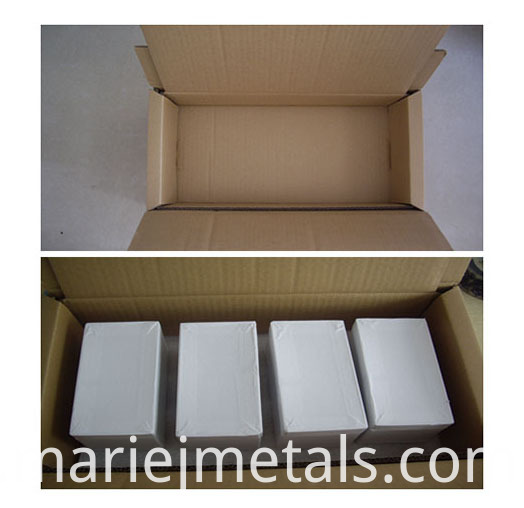 Our Shipping
We mainly choose the following delivery ways:
Shipment: by Express/ by Air /by Sea
We can arrange shipment according to our customers` requests.
If there is any problem related to the shipping, please feel free to contact us.
We will try our best to reply our customers` requests within 24 hours.

We will maintain effective

and

efficient communications with our customers.

We provide first-class quality control and after-sale services.
Supplying Services
Products we supply and make are:
1. Tungsten carbide products:
Carbide Rods, Carbide Bars, Carbide Strips, Carbide Plates, STB Carbide Blanks, Drawing Dies, Cold Forginng Dies, Carbide Disc Cutters, Carbide Inserts, Carbide Shims, Carbide Burrs and Carbide Burr Blanks, Carbide Mining Bits, Carbide Drilling Bits, Carbide Cutting Tools for Wood and Bamboos, Tile Cutter Wheels, Scriber Tips, Customized Carbide Products etc.
2. Titanium and titanium alloy products:
Titanium Rods, Titanium Tubes, Titanium Pipe Fittings, Titanium Plates, Titanium Sheets, Titanium Foils, Titanium Wires, Titanium Nuts and Bolts, Titanium Brazing and Casting, Cutomized Titanium Products etc.

Quality Control
* We will inspect and test all products after finishing production and before delivery.
* We can provide dimension & inspection certificate as customers' requirements.
* We also can provide customers' samples dimensional verification.
Marie Jay's Metal Products Co., Limited is located in Zhuzhou, Hunan, China, which is a heavy industrial city and hometown of tungsten carbide.
Marie Jay's Metal Products Co., Limited's main focus is in the metal-processing industry. We specializes in design, development, and production of metal products in the fields of tungsten carbide products, titanium & titanium alloy products, nitinol products, molybdenum products, and other casted or machined products, such as ductile iron casted & machined products, gray iron casted & machined products, aluminum casted & machined products, and copper casted or forged & machined products etc. We especially pay attention on tungsten carbide products, titanium & titanium alloy products, and nitinol products.
We are a professional Chinese manufacturer and supplier. And also we work with some factories by joint stock method. Our prices are competitive, and we can supply good quality products and comprehensive services as well.
Marie Jay's Metal Products Co., Limited
Tel: +86-731-22130772, 28112392
Fax: +86-731-28112381
Address of Our Office:
B402 Chuangxin Building,1 Mingri Road,Tianyuan District, Zhuzhou, Hunan, China
Kategori produk : Produk Tungsten karbida > Rod Tungsten karbida, jalur dan pinggan